A message from ECS about COVID-19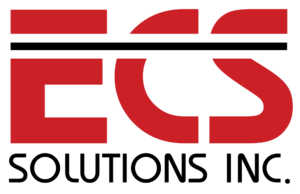 The world is grappling with an issue of enormous scale and human impact, and our hearts go out to all who have been affected by the outbreak of coronavirus (COVID-19). You have our personal commitment that this situation has our full attention. Nothing is more important to us than the safety and well-being of our employees and their families, our clients and our customers. We are taking the necessary steps to stay informed and engaged with the Centers for Disease Control and World Health Organization guidance for preventing and reducing the spread of COVID-19.
In order to ensure workplace safety and maintain a safe environment to serve our clients and customers, we are doing the following:
Working remotely as much as possible
Conducting meetings by video conference, even in office
Taking proactive steps to review and refresh general safety procedures with associates.
Being extra vigilant and intensifying preventative measures, such as implementing enhanced sanitation and hygiene practices across all of our operations.
Working closely with our partners to assess and modify customer-facing services in order to provide a safe and comfortable environment.
Please remember, we have staff ready and available should you need an "emergency" engineer. Our engineers are all over the country and are able to respond to your needs quickly if needed. Do not hesitate to reach out should you find yourself in need.
These are challenging times, but we feel confident that as a company and country, we will get through this together.
~Randy Otto, Vice President
Posted In: News