A Tale of Two Service Professionals
There is a saying that I recall hearing from my very first days of being associated with a service organization, "The customer is always right." A second goes further, "When the customer isn't right, the customer is always the customer."
A few years ago, I was staying in a hotel in downtown Chicago where, as is my custom, I handed my car to the valet, tipped and accepted my claim check. The next day I called the valet desk from my room 20 minutes prior to the time I preferred to leave, as requested, then went down to wait on my car. It didn't come. At 25 or 30 minutes after I called, I asked the valet at the desk where my car was and gave him my claim check. He said that he wasn't sure, but he got right on the radio to ask. Ten minutes more waiting and I asked again, got the same blank look, and so took my problem to the concierge.
After a brief exchange between the concierge and the valet, the concierge directed me to the front desk and the manager on duty, who asked me what area of the city I needed to get to, handed me $40, told me a cab was being called. I signed nothing but promised to bring cab receipts.
As the concierge was ushering me to the waiting cab, the valet asked if I had given them only my push-button fob or if I had also given them the physical key that inserts into the fob. He explained that the fob would not work without the key. I protested; he repeated himself. I realized that I had neither the wherewithal nor the time to convince him I was right and handed him the key as I jumped into the cab.
Ten minutes later I am at the location, tipping the cabbie, trying not to worry about my car and clear my mind for my appointment. About two hours into my appointment, the front desk manager called to say I should stop worrying because they had found my car and it was fine.
Later and back at the hotel, I gave the desk manager the change from his $40 and the receipt from the cab, tried to tip him, then moved to the valet desk and introduced myself as, "the guy who's car you lost earlier." "Oh," the valet said, "the problem is with your fob. Maybe the battery is low, because if it reached further we would have found your car right away." I asked for a replacement claim check and left not, at this point, thinking that another tip was appropriate.
The next day I again called and the valet retrieved my car promptly. Not seeing any damage, I tipped and drove off, glad to be able to get to my next appointment in plenty of time.
It is so very tempting to make excuses for failures, even to blame others as the valet did because we all have the desire to be perfect and the inner voice that tells us that we are not. Quelling that voice can become so habitual that it wells over into the way we deal with others. The more that we are successful quelling that voice, the more we start to believe that we really are perfect. Any cracks in our perfection must be denied and made others' fault. Any criticism must be defended.
So, why tell you this story? Because service matters to me, because service failure frustrates me, ECS' culture is one of service. We are committed to helping fellow industry professionals solve production challenges through fair and honest relationships with customers, suppliers, and employees. I expect ECS to be helpful, fair and to extend trust—until we are taken advantage of, as sometimes we are.
Why should you believe me? No reason, I suppose. I would like to have the chance to show you how hard we will work to make you successful.
Do we ever act more like the valet and less like the desk manager? Certainly. Thank you if you have been patient with us in our imperfection. I am always glad to hear from you.
Until next time, stay in control!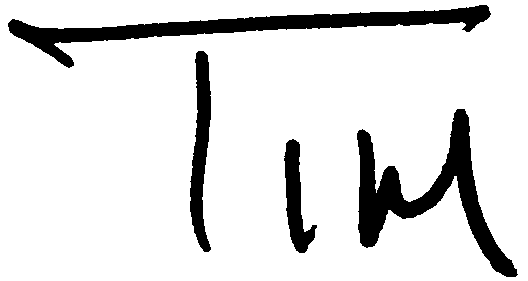 Posted In: Blogs