ECS Named One of the 50 Top-Selling Integrators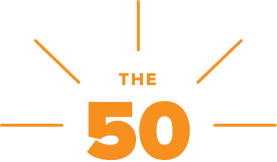 ECS Solutions is excited to have landed on the list of the 50 top-selling Ignition integrators by Inductive Automation. Each integrator's ranking on this leaderboard is based upon their total sales of Ignition for the current calendar year and ECS continues to see success with Ignition for our clients.
The Benefits of Off-The-Shelf SOP Management Software
Being able to keep track of every step and every bit of data is a major necessity for every organization. An off-the-shelf standard operating procedure software is one way to implement new processes and keep track of business operating standards.
Tracking manual operations in discrete, batch, and continuous manufacturing processes can greatly benefit from off-the-shelf products. Clearly specifying your procedures, enforcing their execution, and capturing pertinent data are all major benefits that can be quickly and easily be obtained by implementing off-the-shelf, procedure management software.
To ensure consistency, manufacturers use Standard Operating Procedures (SOPs) to specify how operations are to be done. SOPs may be developed for product operations, safety, periodic maintenance, startup or shutdown operations.
Often, discrete manufacturing processes require a high level of manual operator activities that rely on paper-based SOPs to specify how to manufacture their products.
It is the responsibility of employees to perform the tasks specified in the SOP and to capture any required data. Even in relatively automated process control systems, it is not uncommon to find SOPs that require an operator to input the setpoints or record readings before initiating the required tasks. Sometimes data is recorded on the SOP or a related paper form, but, oftentimes the date and employee identification is required.
As the volume of amount of data and the value of accuracy increases, as does the justification for automating the SOP and data collection.
Standard, off-the-shelf products can be used to replace the paper-based SOPs and electronically interface with the operators via portable devices such as phones, iPads, industrial portable terminals, etc. One such product is Rockwell Automation's FactoryTalk Batch.
The unfortunate name of the product implies that it is only helpful with batch manufacturing processes, but, in fact, it is very helpful automating any operation where following an ordered set of steps and collecting data is required. FactoryTalk Batch is really a sequencing engine that follows the steps of an operating procedure or recipe.
The operating procedures are clearly specified electronically. A sequencing engine is responsible for prompting the operator to perform the tasks in the order specified by the electronic SOP. Off-the-shelf sequencing engines contain features that streamline the process of following the SOP and recording required data. Many sequencing engines, including FactoryTalk Batch, can transfer required set points to the process control system as well as directly capture process information without relying on the operators. In partially automated processes, data collected from operators via electronic forms can be merged with automatically collected data.
The sequencing engine is now the orchestrator of the process activities and is responsible for interacting with the operator, to instruct them to perform manual tasks and capturing information not available electronically; at the same time, it coordinates all activities with the equipment it can interact with.
This off-the-shelf sequencing engine can be interfaced with the enterprise-resource planning system in order to receive production orders, it clearly specifies and maintains SOPs and their versioning, it coordinates all manual and automated procedural activities, and it captures all pertinent information to recall how a product was made including material traceability.
Fixed industrial human-machine interface products or mobile devices can be used for operator interaction.
Clients see return through increased product yields and improved overall equipment effectiveness. An ISO-9001 certified client realized tremendous benefit in reduced labor costs. Being able to use an off-the-shelf package, significantly reduces implementation cost and schedule. Perhaps you can benefit too.
This is a re-post from a March 2020 Automation World blog. To see the original post, click HERE.
A message from ECS about COVID-19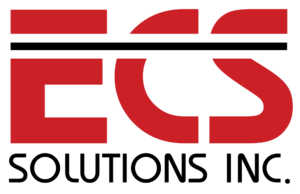 The world is grappling with an issue of enormous scale and human impact, and our hearts go out to all who have been affected by the outbreak of coronavirus (COVID-19). You have our personal commitment that this situation has our full attention. Nothing is more important to us than the safety and well-being of our employees and their families, our clients and our customers. We are taking the necessary steps to stay informed and engaged with the Centers for Disease Control and World Health Organization guidance for preventing and reducing the spread of COVID-19.
In order to ensure workplace safety and maintain a safe environment to serve our clients and customers, we are doing the following:
Working remotely as much as possible
Conducting meetings by video conference, even in office
Taking proactive steps to review and refresh general safety procedures with associates.
Being extra vigilant and intensifying preventative measures, such as implementing enhanced sanitation and hygiene practices across all of our operations.
Working closely with our partners to assess and modify customer-facing services in order to provide a safe and comfortable environment.
Please remember, we have staff ready and available should you need an "emergency" engineer. Our engineers are all over the country and are able to respond to your needs quickly if needed. Do not hesitate to reach out should you find yourself in need.
These are challenging times, but we feel confident that as a company and country, we will get through this together.
~Randy Otto, Vice President
ECS Shares Expert Advice in Recent Plant Engineering Articles
The following are excerpts from two recent articles written by John Parraga, ECS Solutions' Batch Process Specialist, that were featured in Plant Engineering. 
Designing an Equipment Model
According to ISA/S88 guidelines, a manufacturing process can be represented in terms of two models: A procedural model and an equipment model. The equipment model includes a functional group of equipment that can perform a finite number of specific, minor, processing activities. It is important the equipment model is well-designed and provides flexibility and modularity as well as impacting the equipment's overall performance. One approach to equipment model design is based on the use of phases, which is where the phase is regarded as a building block for the process or as a specific activity.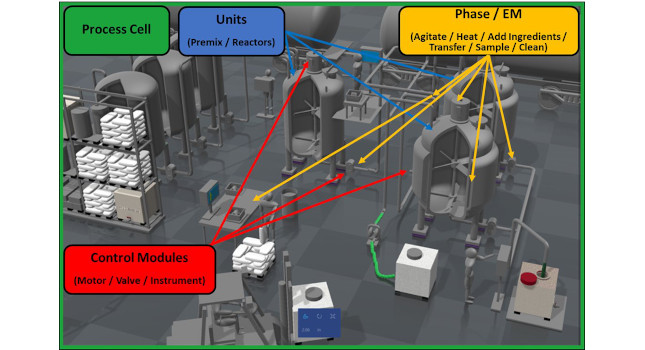 Questions to consider include:
How does the phase interact with operators and automation control system?
What information is recorded and made available to an operator and journals?
How does a phase respond to failure of a component in the equipment?
Click HERE to read the full article on Plant Engineering.
2. CIP and SIP Procedures Improve OEE and Profitability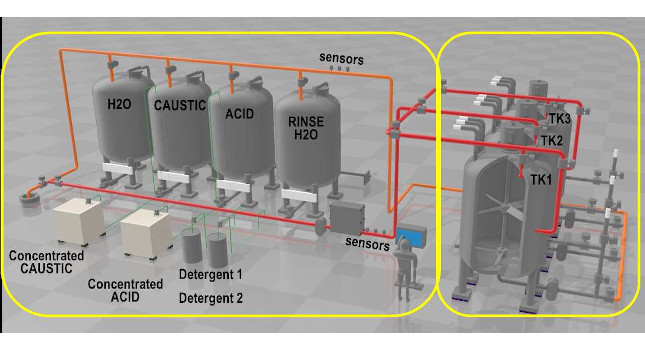 Process plant operators seeking to automate their manufacturing processes should consider automating clean in place (CIP) and sterilize in place (SIP) sequences, which often are more complex than making the products. Some of the complexities may come from the lack of automated devices, as well as creating control code to perform the procedures defined during automation design, then, changing them until they meet the final qualifications. CIP and SIP automation are commonly prescribed with little flexibility that often only allows the end-user to change minor functionality via parameter sets. Sometimes the sequences are "black box" where nothing can be viewed or changed, which limits the end-user from making significant optimization changes without requiring control system reprogramming.
Click HERE to read the full article on Plant Engineering.
Documenting Your Manufacturing Ecosystem
*This blog is a repost from a March 9, 2020 blog post that ECS President wrote for AutomationWorld.com
Understanding your manufacturing ecosystem is one thing, but documenting it is just as important. Having extensive documentation of the manufacturing ecosystem, helps those who aren't involved in daily, plant-floor operations make informed decisions.
Your manufacturing ecosystem is the system you use for making your product(s), and fully documenting and understanding this ecosystem will help the decision-making process of your organization.
It is very common to think about how a plant or process cell goes about making its product(s) in terms of component offerings. I hear, "We use blank for our historian, blank for reporting, a spreadsheet to schedule labor, another spreadsheet to schedule production, and we get orders from our ERP [enterprise resource planning] on paper." Vendors in, what is sometimes called, the manufacturing execution system and manufacturing operations management space offer separate software packages or modules for various pieces in this space.
As an integrator, we think of this space as a vibrant, agile ecosystem full of people using tools to accomplish and measure production, where the various pieces are software packages, spreadsheets, or paper, is less material than the interaction of the whole system.
By documenting your plant's manufacturing ecosystem, you can understand how decisions in one part of the plant affect other parts of the plant process. As I wrote previously, standards, such as ISA-95, only guide you on a journey to more deeply comprehend the workings of your unique process for manufacturing your products. Each plant or process cell needs to document its own ecosystem, because each is different. An experienced integrator can help you with this process by asking, "How do you do this and how does it interact with that?"
Documenting your ecosystem allows you to quickly understand, at a higher level, how the plant operates. You will be able to more easily "connect the dots" of data being received from the plant floor, and utilize basic equipment resources, personnel, instructions, and materials to manufacture the final product.
One way to use this new understanding is to make better decisions is optimization. The documented ecosystem helps understand how improving one aspect will affect another. Though there may be additional cost or additional benefit or both, you will reduce risk of unforeseen consequences of a change.
We often show clients higher payback from improving how they manage their manufacturing process than from how they control it. A food product manufacturer was able to add 20% capacity by improved scheduling. Another added nearly 20% through improved equipment utilization. A third set production records a week after implementing an overall equipment effectiveness and "paper on glass" quality data collection system.
Documenting your ecosystem will help you get the capital funds for an improvement by helping you explain to the business managers how what you propose will affect the plant, not just the process. Information, derived from data, is the lifeblood of good management decision making. Your ecosystem document will help you explain to management how the improvements you are making can be measured and reported.
Documenting your ecosystem takes work, as do other worthwhile endeavors. Perhaps it is time to get started.
Timothy S. Matheny, P.E., is president of ECS Solutions, a certified member of the Control System Integrators Association (CSIA). He is also author of a paper on model-based control, presented to the ISA Food and Pharmaceutical Industry Division in 2014. To obtain a copy of Matheny's paper, or for more information about ECS Solutions, visit its profile on the CSIA Industrial Automation Exchange.