Automation of Manual Processes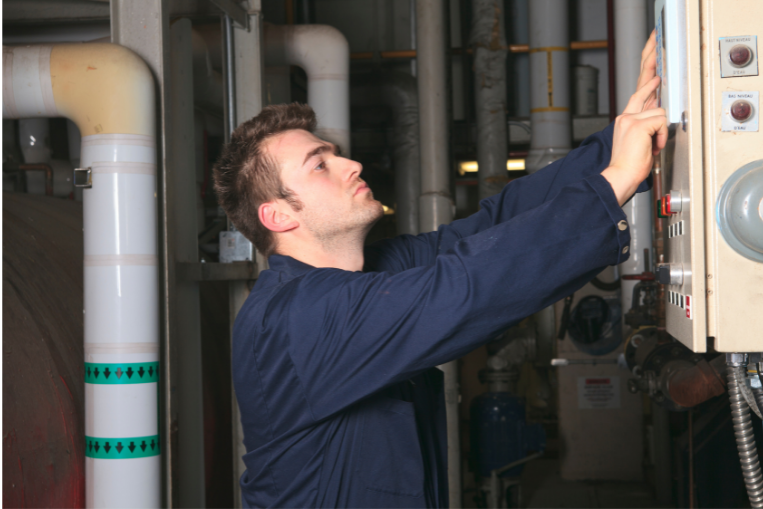 Imagine a situation where your plant floor employees require less training to become fully functional for operations.  Also imagine a situation where your employees can be flexibly interchanged on different equipment and operations instead of relegated to a single machine, cell, or role.  Now imagine this is done in a way that employees feel engaged and that they are achieving results easily and accurately.  Sound impossible?  We don't think so at ECS Solutions, Inc. (ECS).
Every sector of employment has been hit by the employee shortage of the last few years.  Covid 19 has certainly exacerbated this situation and ensured that all types of employers have felt it, from the most unskilled labor positions up through the highest level of professional employees.  Manufacturing has been hit from all sides and many companies struggle to fill technical and non-technical plant floor, logistics, office, and professional openings.
Times like these force many manufacturers to take a hard look at their operations and streamline however they can.  Some outsource both manufacturing and professional functions and some embrace technology with software for automated Human Resources (HRIS), accounting, payroll, logistics, and ERP interfaces.  Often streamlining the most basic of operations on the factory floor is overlooked.  This is frequently the result of mindsets that simply accept older equipment and processes as "they are what they are" or that newer, highly automated equipment is as automated as it can get.  Are either of those situations true?  World-class companies find ways to get more from their vintage equipment and they tie additional, ancillary steps into their newer automation investments.  The bonus can be that all of this can empower employees as well! (more…)