ECS's Material Manager is a powerful tool for managing inventory within a process cell inventory location.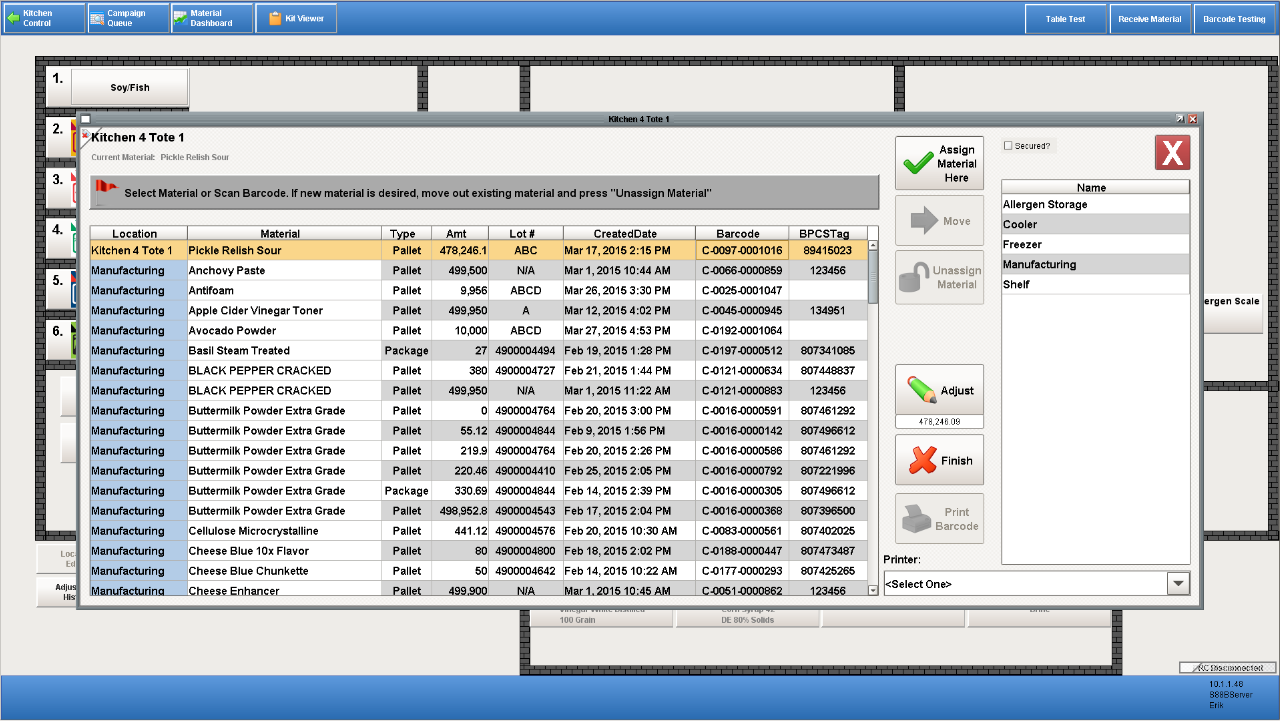 I have inventory management. Why do I need Material Manager?
Enterprise (ANSI/ISA-95 Level 4) inventory management systems and warehouse management systems are designed to manage large material quantities in many material locations. They tend to be relatively slow, often running from minutes to an hour off real time. Transactions may be limited to relatively large quantities such as bags, cases, totes or pallets.
Your process automation system needs to interact closely with your inventory system in real time. You cannot allow transaction delays to restrict production rates. Material Manager and the process automation system need to transact in the same unit quantities the control system instrumentation uses instead of vendor-defined units.
How It Works
Typically, the enterprise inventory management system consigns a quantity of material to a manufacturing process cell location. Material Manager manages the inventory in this location. In the fractional amounts as measured, inventory is consumed into the product. Material Manager tracks vendor lot numbers to the production batch IDs. Unused material may be returned to the enterprise inventory management system if it can be moved back to a warehouse location.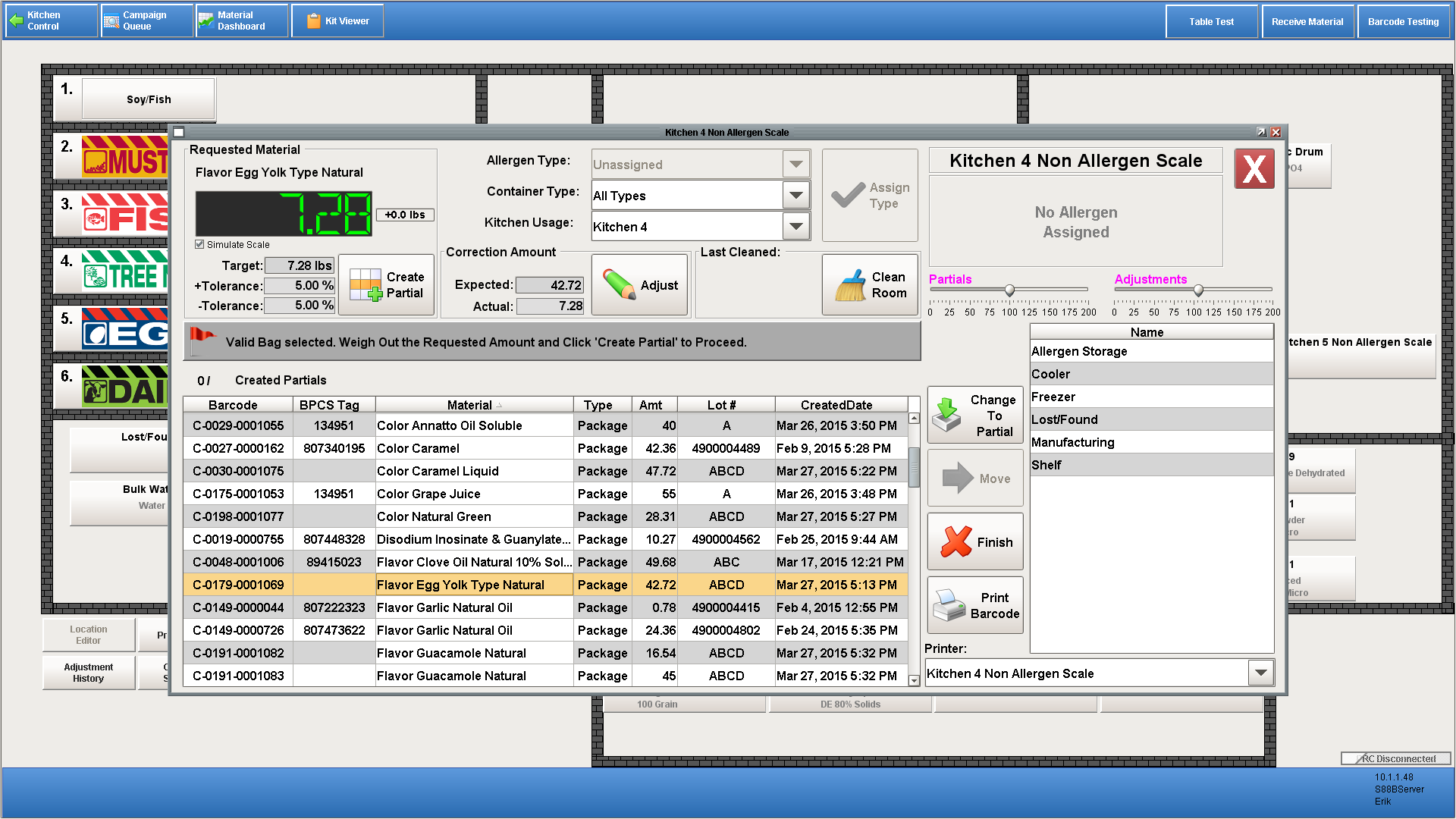 Key Benefits
Interacts closely with the process control system in real time
Works with the local LAN, which makes it faster and more reliable than a WAN-connected solution
Transacts with the enterprise inventory management system through the Enterprise Resource Planning (ERP) system to keep it updated
Facilitates cycle-counting of managed inventory
Transacts with the control system in control system instrument unit quantities and translates them to enterprise inventory management system unit quantities as needed
Tracks vendor lots to production system batches
Allows splitting vendor containers into smaller containers for kitting
Allows building kits of ingredients that are hand-added to the inventory
Allows kits to be consumed into a subsequent batch without losing original vendor lot information
Let Us Create a Total Process Automation Solution for You!