CIP Made Simple
The Batch Brothers wondered…can you simplify the automation of Clean In Place (CIP) sequences…yep!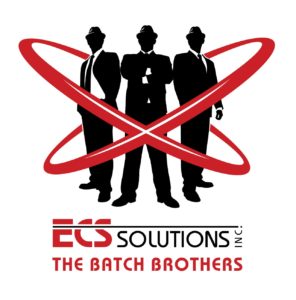 The automation of a manufacturing process today necessarily includes automation of CIP sequences.  The latter is often found to be more complex than making the products and final CIP sequences are frequently defined after the process equipment is built and cleaning tests completed.
The complexity of the CIP sequence arises from the availability of a wide variety of both cleaning equipment and cleaning solutions, such as water, caustic and acid.  In addition, it is found advantageous to recover water used in the final rinse step to reduce overall costs.
The Batch Brothers have developed an approach to make CIP automation straightforward while still providing ample modularity and flexibility. This approach relies upon the use of S88 concepts allowing the separation of the Equipment and Procedure models.  It is then possible to create procedures (Products and Cleaning recipes) after the process has been automated without requiring changes to the control system, all of which can be handled by non-programmers.  The approach easily allows optimization of the CIP recipes which results in both cost reduction and shorter times for the CIP process.  Furthermore, an equipment module is used to expose all parameters on the CIP skid side as well as the parameters required at the destinations.
The key to simplifying the CIP process is to set up equipment using an Equipment Module, this module being able to define all possible configurations in a simple modular matter. Application of the procedural role of S88 enables the specification of the sequence necessary to perform the required procedures.
Batching Across America,
-The Batch Brothers
Posted In: Blogs