Customers Return for Solutions
Some of our customers believe that they achieve the highest value from ECS by purchasing services. ECS works on a cost-plus (hourly) basis on the customer's challenges with our customer's own technical resources. Teaming together blends our customer's product and process knowledge with ECS' extensive control and information system knowledge to achieve a superior solution. Often the solution is unknown or is only a concept when the team starts work. The most competent resources are challenged to conceive and deliver the best (highest value) solution for a fair price based on the efforts required.
Some of our customers believe that they achieve the highest value by purchasing solution projects. ECS works on a fixed-price basis to achieve a scope of work. The definition of that scope may be more or less detailed. ECS delivers well-defined projects after bidding against other contractors to propose the best value project scope. As ECS demonstrates trustworthiness, ECS' role tends toward that of a solution provider or main automation contractor. In these roles, ECS shoulders more responsibility for the solution success and less for delivering a detailed set of deliverables. The continuum might be described as ranging from "I want a faster car in order to better compete," to "I want a car with X.X liter engine and a transmission with these gear ranges and these tires."
Projects deliver specified results, often called deliverables. Specifying what is needed to make a project successful requires engineering. Some customers maintain strong engineering capability, either at the plant or corporate level or both. Some customers utilize a design-build contractor or main automation contractor to obtain up-front engineering. With a design and a specification, success is defined as delivery on time and at budget of the specified deliverables.
Solutions solve operational issues delivering results such as improved profitability. To deliver solutions, ECS must do a better job of aligning itself with customers' business, not just control of customers' production processes. Discussions between ECS and a customer focus on both parties understanding the problems that are to be solved and the value attached to solving those problems. With a full understanding of the problems, success is defined in terms of problems solved or alleviated and value realized.
Is it more important to you that your control system integrator delivers the proper items of hardware and software licenses or helps you to achieve improved production results? More often than not our customers really want solutions. Our ability to solve problems, delivering measurable performance results, keeps our customers coming back for more. Over the last six years, 80% of our annual revenue has come from customers buying again. When ECS solves real problems, customers return.
How do you solve problems? Is your company sufficiently staffed with engineering and continuous improvement staff so that you can confidently issue specifications for what you know will work? Could you benefit from association with a main automation contractor that understands process control, process automation and process operations management requirements?
As always, I would love to hear from you.
Stay in control!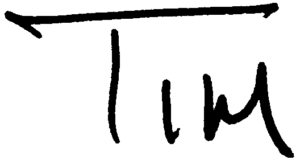 Posted In: Blogs