ECS Solutions Participated in the 15th Annual UE Engineering Forum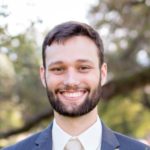 ECS Systems Engineer, Nick Schuetz, a 2016 graduate of the University of Evansville, served on a panel at their 15th Annual Engineering Forum.
As with previous forums, this activity is an ideal way for alumni and employers to meet students and provide important career information and professional advice. Professional attendees enjoyed a light dinner with student leaders and faculty from the College of Engineering and Computer Science and informally networked with students during the reception.
ECS is proud to support UE's efforts and is proud of Nick for sharing his knowledge of the Engineering world with eager students.
Posted In: News