ECS Solutions Receives Firebrand Award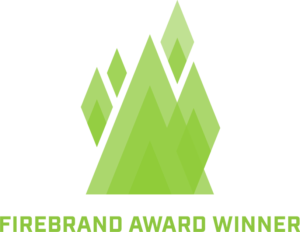 ECS Solutions is proud to announce that we, alongside partner Blentech, have been presented the Ignition Firebrand Award.
"We're pleased to present ECS Solutions and its partner on this project, Blentech Corporation, an Ignition Firebrand Award," said Don Pearson, chief strategy officer for Inductive Automation. "This project really showed how two companies can come together to help a customer improve its efficiency and productivity. ECS and Blentech created a comprehensive solution, getting everything the customer needed onto one, easy-to-use platform."
The Ignition Firebrand Awards recognize system integrators and industrial organizations that use the Ignition software platform to create innovative new projects. The awards are presented each September at the Ignition Community Conference (ICC), which was created by Inductive Automation, maker of the Ignition software platform.
Ignition by Inductive Automation® is an industrial application platform with tools for the rapid development of solutions in human-machine interface (HMI), supervisory control and data acquisition (SCADA), and the Industrial Internet of Things (IIoT). Ignition is used in virtually every industry, in more than 100 countries.
Posted In: News