ECS Solutions offers even greater support of the manufacturing environment with their CIP System Optimization expertise.  In conjunction with Jason McDonald, ECS Solutions understands that today's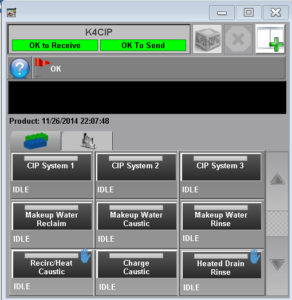 food and CPG manufacturing processes are becoming increasingly more complex to serve a changing end consumer and new innovations.  While this complexity is increasing, regulations on quality and hygiene standards are only getting more and more strict.
As part of an initiative to expand past standard programming services, these validation, verification, and optimization services can be provided for a new system installation or existing installed asset base.  By completing this activity during a new system installation, you will ensure you're running with optimal settings out of the gate.  In addition to a review of the CIP systems, the processing equipment can be examined and audited for hygienic design according to both 3A and EHEDGE standards.  By allowing ECS to optimize your processing CIP systems, you will ensure the quality standards and regulations of hygienic design are being met while providing savings in system efficiency.  
As a reminder…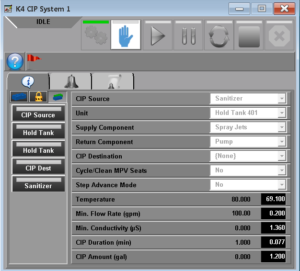 In-order-to ensure that a particular processing system is cleaned properly, a full validation and verification process should occur.  This requires an in-depth look at the product recipe and process interactions and repeated validation protocols.  Only after a system validation and verification has occurred, a CIP system can be optimized for efficiency and efficacy.  After any changes to the CIP recipes, the system should undergo another verification process to ensure it hasn't deviated from the required criteria defined during validation.  Any given process should go through regular system audits to ensure the CIP settings that were validated are continuing to provide the efficacy that is required.
ABOUT JASON MCDONALD
Jason is an experienced project engineering professional, driven to provide value through effective project management and technical expertise. With more than 10 years of design, development, and leadership in a fast-paced engineering, project management, and manufacturing environment. Jason possesses strong team-building, leadership, and motivational skills with a commitment to supporting general business operations. He also has a diverse food technology experience portfolio.  Some of these include acid / acidified hot fill, low acid processing and retorting, aseptic processing and filling, dry powders, particulates and flexible packaging, and dressings and emulsifications.