ECS Solutions offers even greater support of the manufacturing environment with their CIP System Optimization expertise.  In conjunction with Jason McDonald, ECS Solutions understands that today's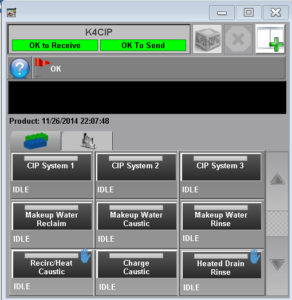 food and CPG manufacturing processes are becoming increasingly more complex to serve a changing end consumer and new innovations.  While this complexity is increasing, regulations on quality and hygiene standards are only getting more and more strict.
As part of an initiative to expand past standard programming services, these validation, verification, and optimization services can be provided for a new system installation or existing installed asset base.  By completing this activity during a new system installation, you will ensure you're running with optimal settings out of the gate.  In addition to a review of the CIP systems, the processing equipment can be examined and audited for hygienic design according to both 3A and EHEDGE standards.  By allowing ECS to optimize your processing CIP systems, you will ensure the quality standards and regulations of hygienic design are being met while providing savings in system efficiency.  
As a reminder…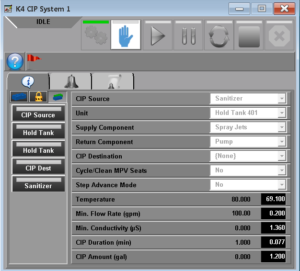 In-order-to ensure that a particular processing system is cleaned properly, a full validation and verification process should occur.  This requires an in-depth look at the product recipe and process interactions and repeated validation protocols.  Only after a system validation and verification has occurred, a CIP system can be optimized for efficiency and efficacy.  After any changes to the CIP recipes, the system should undergo another verification process to ensure it hasn't deviated from the required criteria defined during validation.  Any given process should go through regular system audits to ensure the CIP settings that were validated are continuing to provide the efficacy that is required.
ABOUT MTC & JASON MCDONALD
Jason formed McDonald Tech Consulting (MTC) in 2017 as a project management and technical consulting firm supporting the CPG industry.  In 2018, MTC  partnered with ECS to provide extended support in CIP System Optimization and Design.  This collaboration has presented opportunities to provide CIP Optimization in several areas.  Some of these activities and deliverables include the following:
Hygienic design audits for system quality and food safety improvements
Process and CIP system piping tracing and as-built P&ID creation
CIP system circuit recipe optimization
New CIP system design proposals
CIP system upgrade and design proposals
Engineering cost analysis and budgetary estimates for system upgrades and optimization 
In addition to the services listed above, MTC offers the following:
Full validation and verification protocols and services to ensure your CIP system is providing adequate cleaning efficacy. 
Project and construction management for new/upgraded CIP system installations.
Commissioning and start-up support for a new system or equipment installations. 
CIPable pumps – There are many types of positive displacement pumps on the market that are sold and marketed as CIPable.  We have found that these pumps will only clean properly if the equipment and programming are set up correctly.  As a general rule, you should cycle both through the pump and bypass valve during CIP to allow for proper pressure drop and cleaning turbulence to the pump along with downstream piping.  An effective way to do this is to build the bypass valve cycling and pump run command into the CIP circuit equipment modules.  This ensures that all pumps are cleaned the same way and should be repeatable.  This also makes the programming efforts and optimization/cleaning validation work much more efficient.
Tank cleaning – Many CPG manufacturers utilize in-tank cleaning equipment to CIP process vessels.  Often times, these tanks are cleaned independently of process piping which creates multiple cleaning (CIP) circuits that have to be run adding to the overall equipment downtime.  With the appropriate process  / CIP design and programming, these tanks and kettles can be cleaned effectively along with the process pipelines.  This design normally requires the use of control valves to divert a portion of pipe CIP flow to tank cleaning equipment such as sprayballs or dynamic spray jets.  It is important to ensure that the pressure and flow required for both pipe and tank cleaning are met and monitored in the system.  This can be done using pressure transmitters and flow meters in the process and sending a feedback signal to the program to maintain the correct settings.