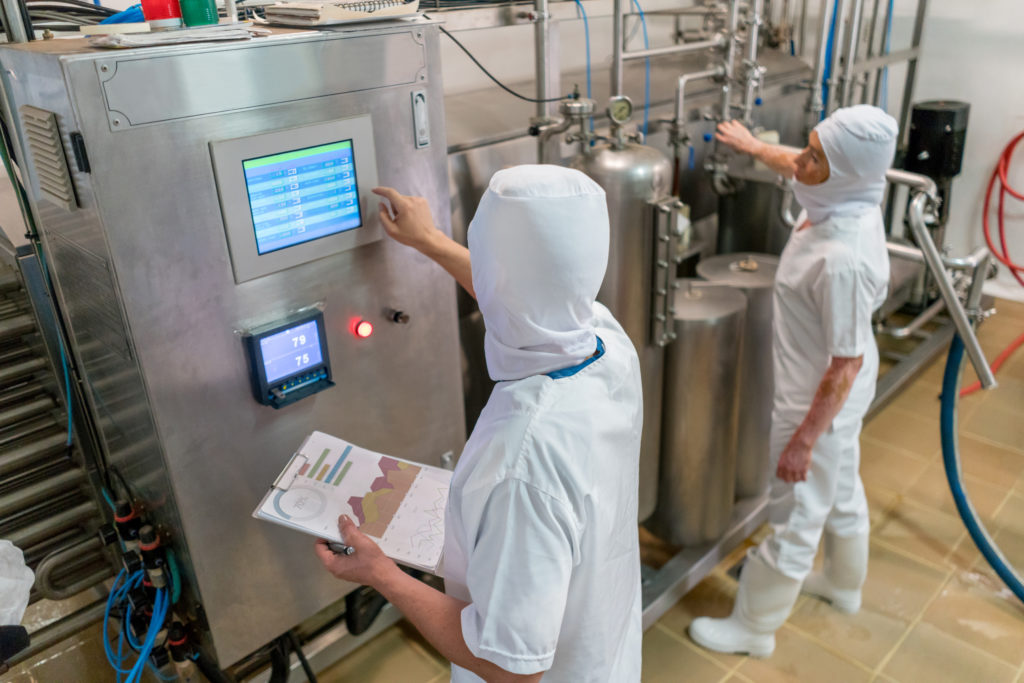 Yesterday's systems were a good investment, but today's technology and expertise provide opportunities and benefits that just weren't available when these systems were designed. Consider migrating when:
An impending threat of unscheduled downtime exists
Support for an old system is no longer cost-effective, the system is obsolete or being phased out or spare parts are no longer available
The old system cannot support new information technology that provides an economic advantage
A new business opportunity or process is impossible without a new system
The old system is inflexible and cannot react to rapid shifts in customer demand
The old system lacks the visibility into system operations that could prevent abnormal situations, equipment breakdown, disruptions in production, etc.
The old system does not have the needed capacity and expansion is not cost-effective
When you need to migrate a control platform, ECS can help you improve your plant operation to deliver more value and increase your return on investment.
ECS Migrations
ECS can migrate almost any control system to almost any other control system. The company has migrated customers from little-known control systems and developed tools to facilitate the following migrations:
DCS to PLC/PAC (for example, ABB Bailey to Allen-Bradley ControlLogix)
One brand of PLC/PAC to another brand of PLC/PAC (for example, Square D Symax to ControlLogix)
Modernization of a legacy platform (for example, Allen-Bradley PLC5 to ControlLogix)
Conversion of Reliance AutoMate/AutoMax to ControlLogix
ECS Migration Services
Strategic planning
Phased implementations
Network modernization
Implementation
Control system drawing updates or drawing development
Control system hardware
Servers/computers/workstations
Software translations/conversions/modernization
Panel fabrication
FAT
Installation
Commissioning and startup
ECS Technical Services (most major brands)
Controllers
Instrumentation
Variable frequency drives and motion
Operator interface terminals
HMI/SCADA systems
Data historians
Information technology
ECS Custom Software Applications
Software (.NET, Visual Basic, C#, HTML, etc.)
Databases (Access, SQL)
Average Cost of Downtime
| | |
| --- | --- |
| (source: Meta Group: Quantifying Performance Loss) | |
| Industry | Average Hourly Downtime Costs |
| Energy (Including Oil & Gas) | $2,817,846 USD |
| Discrete Manufacturing (Including Auto) | $1,610,654 USD |
| Pharmaceuticals | $1,082,252 USD |
| Food/Beverage Processing | $804,192 USD |
| Consumer Products | $785,719 USD |
| Chemicals | $704,101 USD |
| Utilities (Power & Water) | $643,250 USD |
| Metals/Natural Resources | $580,588 USD |
| Package Shipping (Distribution) | $28,000 USD |
Source: Meta Group
Recommendations for Easing End-User Migration Projects
A new system should:
Offer a compelling value proposition and path to operational excellence
Minimize wiring
Preserve hardware investment
Preserve graphics and assist with or perform graphics conversion
Preserve control strategies and assist with or perform control strategy conversion
Minimize or eliminate downtime
Minimize training costs for a new system
Let Us Create a Total Process Automation Solution for You!