ECS Scholarship Fund
Home
/
ECS Scholarship Fund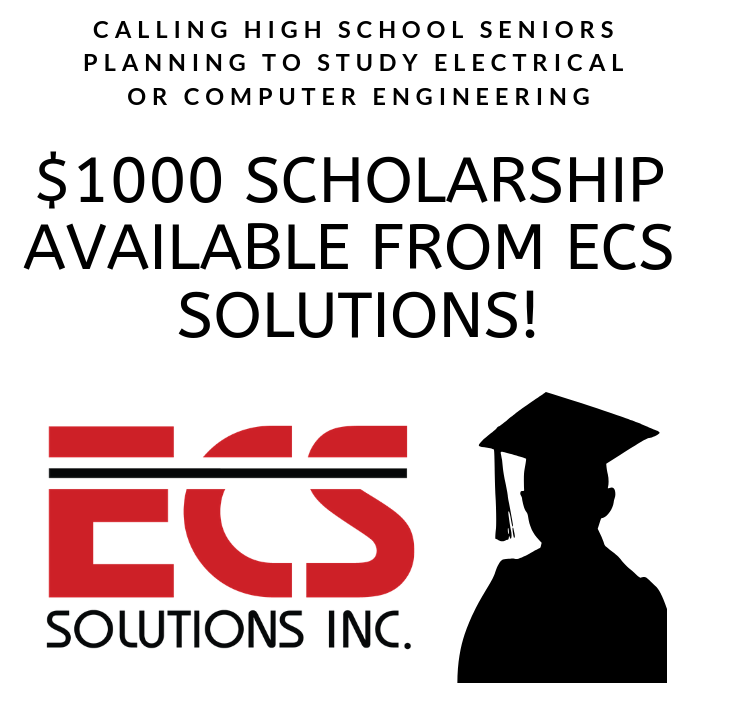 BACKGROUND REQUIREMENTS OF ECS SCHOLARSHIP APPLICANTS: 
Possess a 3.3. cumulative GPA from high school
Plan to enroll in either electrical or computer engineering at a 4-year college or university immediately upon high school graduation
Must be a permanent resident of Dubois, Gibson, Knox, Perry, Pike, Posey, Spencer, Vanderburgh or Warrick County
APPLICANTS MUST SUBMIT THE FOLLOWING BY FRIDAY, MARCH 6, 2020:     
Completed scholarship application
An original copy of high school transcript
One letter of academic recommendation from a teacher or academic advisor
A typed essay (not to exceed one page) which describes your scholastic achievements, how you got interested in electrical or computer engineering field, what past experiences have influenced your decision to pursue a career in electrical or computer engineering?
DOWNLOAD THE ECS Scholarship Application HERE!
UPLOAD COMPLETED APPLICATION BELOW!