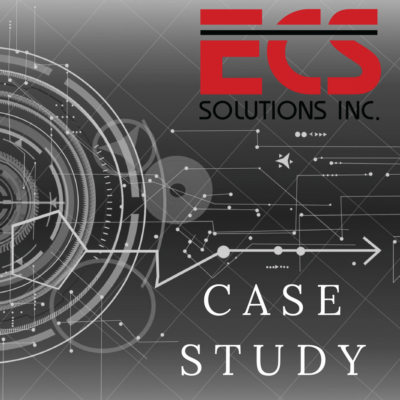 Case Study: Methodical Approach to a Systems Upgrade
ECS Solutions, Inc. (ECS) recently helped a client with an upgrade by leveraging ECS' methodical approach to system solutions.  Their client has three very similar processing areas known as casting pits.  Each was controlled by an independent GE 9030 PLC system, each with a main, and each controlled by a local BLUE Open Studio HMI from ProFace America.
The 9030 PLCs that were installed were robust and accurate for these areas when originally installed.  Over a long period of time, the systems were maintained and augmented by several personnel from both inside and outside the organization.  The result, as is often the case in legacy automation systems, is system drawings that are littered with hand comments and sketches on paper drawings.  These systems also feature code that works…. until it doesn't due to getting lost in a discarded section of logic that was thought to be disabled but was never removed.  These situations are often referred to as "ghosts" or "gremlins" in the code and they can be difficult to troubleshoot. Frequently, the solution is to reboot entire systems to exit from the offending area.
Read More | Posted In: Case Studies, Metals Industry, PLCs