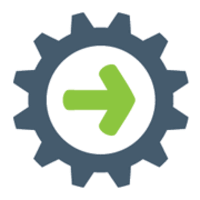 5 Reasons Why Ignition is the Future of the Food & Beverage Industry
*Thank you to Inductive Automation for including us in this important piece!
In today's world, automation is a necessity for all manufacturers. Food and beverage manufacturers in particular face a variety of challenges that make an investment in automation and supervisory control essential to remaining competitive. The market changes abruptly and often: recipes need to be reformulated to accommodate diet trends, the constant demand for innovative packaging to attract new customers, and seasonal variance of production requirements are all factors that must be considered.
Beyond FDA and FSMA regulations, manufacturers must also take into account classification and segregation of allergens during formulation and equipment cleaning, a process that mirrors requirements in the pharmaceutical industry. "The way we've been doing things for a long time is based on our pharmaceutical experience and seeing how food and pharmaceutical are kind of like coming closer and closer. In terms of the automation solution, it will look the same to us. It doesn't matter if it's food or if it's medicine," said John Parraga of ECS Solutions. Simply put, insufficient interoperability can endanger both public health and an organization's bottom line.
Read More | Posted In: Inductive Automation