Food Industry Struggles with Barriers to Automation
In a recent Food Processing article on the barriers to automation, our own Process Specialist, John Parraga, shared his expertise in the following section:
Man and machine
No matter how, or how much, a plant is automated, there's still the human factor. Floor workers have to operate, monitor or otherwise interact with equipment, and it's important that they be prepared to do so.
Perhaps the most important factor is attitude. As long as there have been machines doing what humans used to do, some of the humans have resented it. And if a worker decides, consciously or unconsciously, that a machine isn't going to work, it won't work.
"Operators can make or break the success of a new automation system," says John Parraga, a process specialist at control integrator ECS Solutions. "Listening to their needs is sometimes more or as important as listening to other system stakeholders." That means giving them a sense of ownership from the beginning, by asking them how they operate the current or previous system and how they would like the new one to be different.
"Even though the system designer has a good idea of what is required and what the new system may look like, it is important to listen to the operators say what they need," Parraga says. "With this simple step, operators feel empowered to influence the final design and will support onboarding activities for all operators."
Those onboarding activities are critical. The most sophisticated, efficient piece of equipment in the world will be useless if the people who have to run it don't know what they're doing. Inadequate training (or none at all) is one of the biggest stumbling blocks as automation increases.
To read the entire article, CLICK HERE!
ECS Shares Expert Advice in Recent Plant Engineering Articles
The following are excerpts from two recent articles written by John Parraga, ECS Solutions' Batch Process Specialist, that were featured in Plant Engineering. 
Designing an Equipment Model
According to ISA/S88 guidelines, a manufacturing process can be represented in terms of two models: A procedural model and an equipment model. The equipment model includes a functional group of equipment that can perform a finite number of specific, minor, processing activities. It is important the equipment model is well-designed and provides flexibility and modularity as well as impacting the equipment's overall performance. One approach to equipment model design is based on the use of phases, which is where the phase is regarded as a building block for the process or as a specific activity.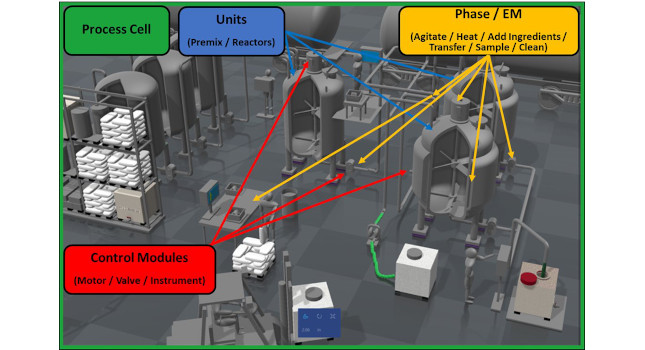 Questions to consider include:
How does the phase interact with operators and automation control system?
What information is recorded and made available to an operator and journals?
How does a phase respond to failure of a component in the equipment?
Click HERE to read the full article on Plant Engineering.
2. CIP and SIP Procedures Improve OEE and Profitability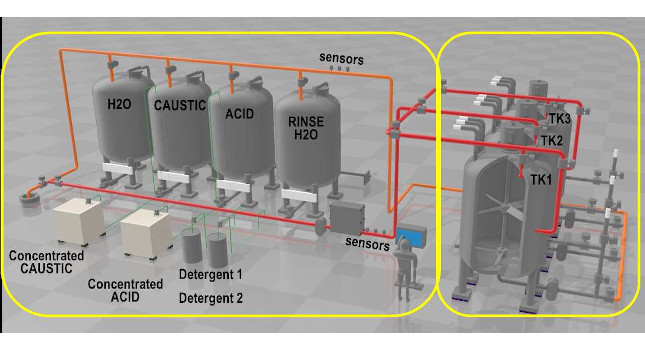 Process plant operators seeking to automate their manufacturing processes should consider automating clean in place (CIP) and sterilize in place (SIP) sequences, which often are more complex than making the products. Some of the complexities may come from the lack of automated devices, as well as creating control code to perform the procedures defined during automation design, then, changing them until they meet the final qualifications. CIP and SIP automation are commonly prescribed with little flexibility that often only allows the end-user to change minor functionality via parameter sets. Sometimes the sequences are "black box" where nothing can be viewed or changed, which limits the end-user from making significant optimization changes without requiring control system reprogramming.
Click HERE to read the full article on Plant Engineering.