2020 ECS Engineering Scholarship Recipient Announced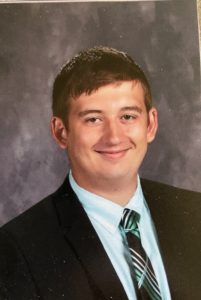 Daniel Vollmer, a senior at Reitz Memorial High School in Evansville, IN has been named the 2020 recipient of the ECS Engineering Scholarship.  While in high school Daniel played 4 years of football and was named Academic All-State in Football in 20220. He also participated in the Memorial's Academic Superbowl Team and served as Captain for 3 years. For 4 years he belonged to Memorial's History Club and was President both his Junior and Senior year. Additionally, he is an Eagle Scout with Boy Scouts of America. Daniel is also a member of the Memorial's National Honor Society and was chosen as a recipient of Building Tomorrow's Workforce Leadership Award. Daniel has participated in numerous community activities while working multiple jobs as well.
In the Fall of 2020, Daniel will attend Southern Illinois University in Carbondale focusing on a dual major in Computer Engineering and Computer Science.
Congratulations to Daniel from all of us here at ECS Solutions. We wish you the best as you continue your education!