Tim Matheny Talks "Cooking to Kill" on AutomationWorld.com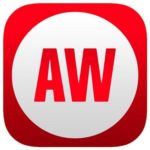 In a recent article on AutomationWorld.com, ECS Solutions' President & CSIA guest blogger, Tim Matheny shared his insights into the best manufacturing process for cooking.
Here is an excerpt from the piece:
Many of the ready-to-eat products that we consume today are cooked. Cooking kills pathogenic bacteria in food products. Cooking properly makes food safer to consume. The best manufacturing process for cooking a certain ingredient or product is the process that produces lethality as quickly as possible without adverse effect to the product.
Check out the full article HERE!
Nice work, Tim!