Total Process Automation = Industry 4.0
Simon Drexler of OTTO Motors blogged for ARC Industrial IoT/Industrie 4.0 Viewpoints, identifying The 5 Factors of Industry 4.0. Total Process Automation aligns with Industry 4.0 in many ways, some of which are discussed below.
1.      Big Data
ECS' Total Process Automation, particularly when S88 Builder® is included, contributes to Big Data. Both time-based and event-based data is contextualized for more straightforward performance reporting and analysis. ECS does not provide the advanced analytics portion of a full Big Data approach. We do provide analysis of process data that makes sense in support of continuous improvement.
2.      Smart Factory
Industry 4.0's concept of the Smart Factory is the heart of Total Process Automation. From our ERP Gateway to the end of your packaging line, ECS' Total Process Automation integrates and automates both production management and process control. Total Process Automation turns your factory into a smart factory that produces your goods more effectively for greater profits.
3.      Cyber-Physical Systems
S88 Builder is the world's only true ISA-88 model-based control system designed to control processes, measuring, interpreting and reacting to results. Offered as a ControlLogix controller program, designed to be reused in its entirety from one project to the next, S88 Builder performs these activities at the lowest possible layer of a typical control system ensuring precise measurement, interpretation, and reaction.
4.      Internet of Things (IoT)
Ultimately, the Industry 4.0 Cyber-Physical Systems of a Smart Factory will benefit from self-aware, smart, data-gathering sensors. Today advanced cyber-physical systems, such as S88 Builder, wrap missing smarts around available "dumb" sensors before exposing them to the IoT. All sensors of a class must present to the IoT consistently, a requirement made easy with model-based cyber-physical system software.
5.      Interoperability
ECS brings about the interoperability of Total Process Automation using commercial off the shelf (COTS) software available from the leaders in information technology and industrial automation. Common platforms such as SQL databases and programmable automation controllers provide the foundation of interoperability. Common protocols offer humans and other cyber systems straightforward interaction with a Total Process Automation solution.
Benefit
Total Process Automation solves problems for real customers, helping them make what they make more effectively and profitably than ever before. Some of our success stories are astounding; we would be happy to share them with you. Ones we have been permitted to publish are available elsewhere on ECSSolutions.com. For the rest, you will just have to contact me.
Stay in control!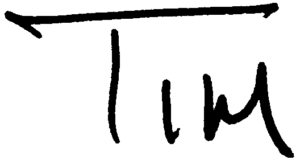 Posted In: Blogs