ECS Solutions named on of Indiana's "Best Places to Work" for a third year in a row!
ECS Solutions was recently named as one of the Best Places to Work in Indiana. This 17th annual program was created by the Indiana Chamber of Commerce.
The statewide survey and awards program is designed to evaluate participating organizations and honor those with the highest levels of employee satisfaction and engagement in the workplace. This year's list is made up of 125 companies.
"We have many tremendous employers in the state, so it's great to see more and more companies take part in this effort to evaluate their workplace cultures and gain the recognition they deserve," says Indiana Chamber President Kevin Brinegar. "These companies consistently demonstrate to their employees how much they value their contributions."
To be considered for participation, companies had to fulfill the following eligibility requirements:
Be a for-profit, not-for-profit business or government organization
Be a publicly or privately held organization
Have a physical operation in Indiana
Have at least 15 full- or part-time permanent employees working in Indiana
Have been in business for at least one year, at the program registration deadline
The final rankings will be announced at an awards ceremony on Thursday, May 12, 2022, and then published in the Indiana Chamber's BizVoice® magazine after the event.
For more information on the Best Places to Work in Indiana program, visit www.BestPlacestoWorkIndiana.com.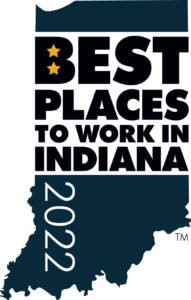 Posted In: News