ECS Named One of the 50 Top-Selling Integrators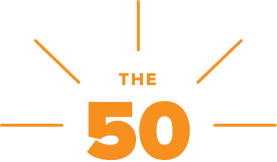 ECS Solutions is excited to have landed on the list of the 50 top-selling Ignition integrators by Inductive Automation. Each integrator's ranking on this leaderboard is based upon their total sales of Ignition for the current calendar year and ECS continues to see success with Ignition for our clients.
A message from ECS about COVID-19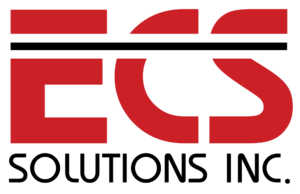 The world is grappling with an issue of enormous scale and human impact, and our hearts go out to all who have been affected by the outbreak of coronavirus (COVID-19). You have our personal commitment that this situation has our full attention. Nothing is more important to us than the safety and well-being of our employees and their families, our clients and our customers. We are taking the necessary steps to stay informed and engaged with the Centers for Disease Control and World Health Organization guidance for preventing and reducing the spread of COVID-19.
In order to ensure workplace safety and maintain a safe environment to serve our clients and customers, we are doing the following:
Working remotely as much as possible
Conducting meetings by video conference, even in office
Taking proactive steps to review and refresh general safety procedures with associates.
Being extra vigilant and intensifying preventative measures, such as implementing enhanced sanitation and hygiene practices across all of our operations.
Working closely with our partners to assess and modify customer-facing services in order to provide a safe and comfortable environment.
Please remember, we have staff ready and available should you need an "emergency" engineer. Our engineers are all over the country and are able to respond to your needs quickly if needed. Do not hesitate to reach out should you find yourself in need.
These are challenging times, but we feel confident that as a company and country, we will get through this together.
~Randy Otto, Vice President
ECS Shares Expert Advice in Recent Plant Engineering Articles
The following are excerpts from two recent articles written by John Parraga, ECS Solutions' Batch Process Specialist, that were featured in Plant Engineering. 
Designing an Equipment Model
According to ISA/S88 guidelines, a manufacturing process can be represented in terms of two models: A procedural model and an equipment model. The equipment model includes a functional group of equipment that can perform a finite number of specific, minor, processing activities. It is important the equipment model is well-designed and provides flexibility and modularity as well as impacting the equipment's overall performance. One approach to equipment model design is based on the use of phases, which is where the phase is regarded as a building block for the process or as a specific activity.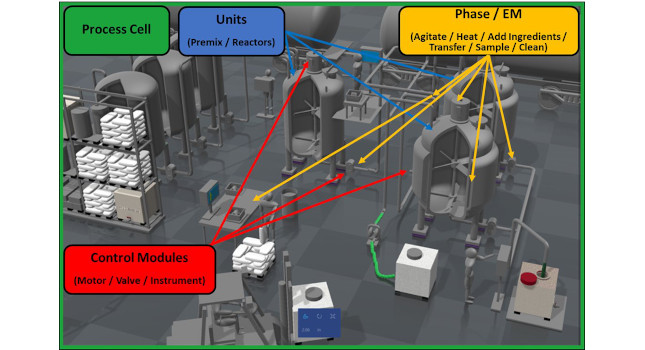 Questions to consider include:
How does the phase interact with operators and automation control system?
What information is recorded and made available to an operator and journals?
How does a phase respond to failure of a component in the equipment?
Click HERE to read the full article on Plant Engineering.
2. CIP and SIP Procedures Improve OEE and Profitability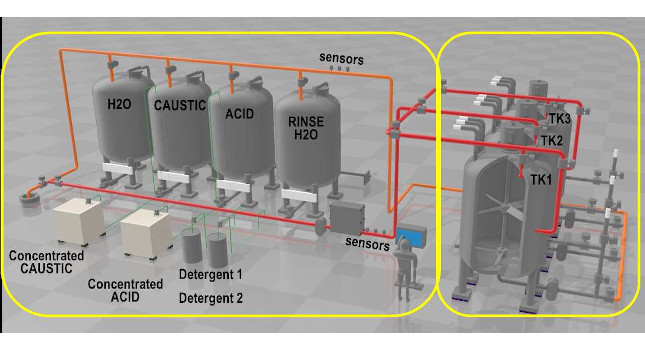 Process plant operators seeking to automate their manufacturing processes should consider automating clean in place (CIP) and sterilize in place (SIP) sequences, which often are more complex than making the products. Some of the complexities may come from the lack of automated devices, as well as creating control code to perform the procedures defined during automation design, then, changing them until they meet the final qualifications. CIP and SIP automation are commonly prescribed with little flexibility that often only allows the end-user to change minor functionality via parameter sets. Sometimes the sequences are "black box" where nothing can be viewed or changed, which limits the end-user from making significant optimization changes without requiring control system reprogramming.
Click HERE to read the full article on Plant Engineering.
ECS Solutions Named a Best Places to Work in Indiana Company for 2020
ECS Solutions in Evansville, IN has made the list as one of the Best Places to Work in Indiana. This is the 15
th
year for the annual program created by the
Indiana Chamber of Commerce
and Best Companies Group.
Specific company rankings will be unveiled April 30 at an awards dinner at the Indiana Convention Center in downtown Indianapolis, sponsored by Ivy Tech Community College.
The Best Companies Group managed the overall registration and survey process in Indiana, analyzed the data and determined the final rankings. The group oversees similar programs in 25 other states.
To be considered for participation, companies had to fulfill the following eligibility requirements:
Be a for-profit, not-for-profit business or government entity
Be a publicly or privately held business
Have a facility in Indiana
Have at least 15 full-time employees working in Indiana
Be in business a minimum of one year
Winners were selected from four categories: small companies of between 15 and 74 U.S. employees; medium companies of between 75 and 249 U.S. employees; large companies of between 250 and 999 U.S. employees; and major companies with 1,000 or more U.S. employees. Out-of-state parent companies were eligible to participate if they met the 15 full-time employee threshold in Indiana.
To determine the Best Places to Work in Indiana, companies from across the state entered a two-part survey process. The first aspect consisted of evaluating each nominated company's workplace policies, practices, philosophy, systems and demographics. This part of the process was worth approximately 25% of the total evaluation. The second part consisted of an employee survey to measure the employee experience and accounted for some 75% of the total evaluation. The combined scores determined the top companies and the final rankings.
For more information on the Best Places to Work in Indiana program, visit www.BestPlacestoWorkIN.com.
Large Consumer Goods Case Study
THE CHALLENGE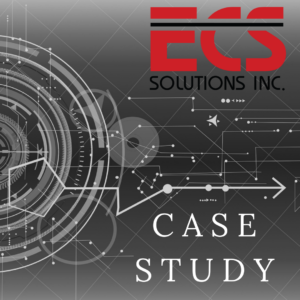 ECS was hired to upgrade and replace a CIP control system in one of the manufacturing areas for a large consumer goods company. The scope of work included a new control enclosure containing an upgrade from a SLC5 controller to a ControlLogix controller. The upgrade also consisted of all IO and connections within the enclosure. Additionally, the company wanted to solve the problem of inefficiencies in its CIP process by implementing FactoryTalk Batch and Batch control within this updated CIP system.
ECS was able to install FT Batch on this system and give the company a method of modifying its CIP process easily from one software. This FT Batch solution is now used to clean six (6) different production areas in one of the company's manufacturing areas.Download the full Case Study HERE!
Read More | Posted In: Case Studies, News
Digitalizing Your Manufacturing Ecosystem
Making digitalization work for you requires understanding your manufacturing ecosystem. Standards, such as ISA-95, only guide you on a journey to more deeply comprehend the workings of your unique process for manufacturing your products.
A batch manufacturing ecosystem often includes campaign management. Campaign management is not mentioned in ISA-95 which only speaks generally of "order processing." Campaign management is an example of applying the general concepts of ISA-95 to the specific needs of a batch manufacturing process.
Campaigns are groups of full and partial batches corresponding to the number of sellable units prescribed by the "order processing" function. Campaign management starts with determining, within maximum and minimum size constraints, the minimum number of batches to manufacture to satisfy the order. Digitalizing campaign management is often a quasi-custom effort, dependent on how orders are received from the Enterprise Resource Planning (ERP) package.
The next step is to schedule the required batches. Production scheduling, as it is called in ISA-95, is constrained by availability of required inputs, such as raw materials, minor ingredient kits, labor, energy, and, of course, equipment. Digitalizing batch scheduling can be complex, dependent on how many constraints are applied. However, efficient scheduling can add significantly to a process cell's capacity. ECS helped a sauce manufacturer optimize scheduling to reduce cleaning time, adding almost 20% to the process cell capacity without additional equipment or labor cost.
When it is time to run a batch, the appropriate control recipe is created and delivered to the sequencing engine. The sequencing engine steps through the ordered recipe steps, commanding the control system to perform appropriate actions. As it works, the control system creates data, documenting what happens.
Quantities of both event-based and time-series data are valuable benefits of digitalizing your ecosystem. Data is used for many purposes such as quality control, meeting regulatory requirements, supporting raw and finished goods inventory management and driving process improvements.
The constraints of a blog article allow only a cursory overview of a typical batch manufacturing ecosystem. Standards are generalizations. Every ecosystem is uniquely complex. Comprehending your ecosystem is the first step to realizing the benefits of digitalization. Let's go!
*This blog was written for and is published on AutomationWorld.com– check it out on their site!
Bardstown Bourbon Company Case Study
The Challenge
Bardstown Bourbon Company (BBC) is a Bourbon Distillery located in Bardstown Kentucky. Utilizing two mash cookers, 32 fermenters, two distillation stills, and nine cistern holding tanks, BBC produces a wide variety of high-quality whiskeys and bourbons.
ECS Solutions upgraded BBC's existing HMI system from a C-More application to an Ignition application. The previous application had limited flexibility in terms of data collection, process history, and licensing structure. The major challenge was delivering a customized solution that utilized new technologies while also creating an architecture that could adapt to the end user's changing needs.
Download the full Bardstown Case Study HERE!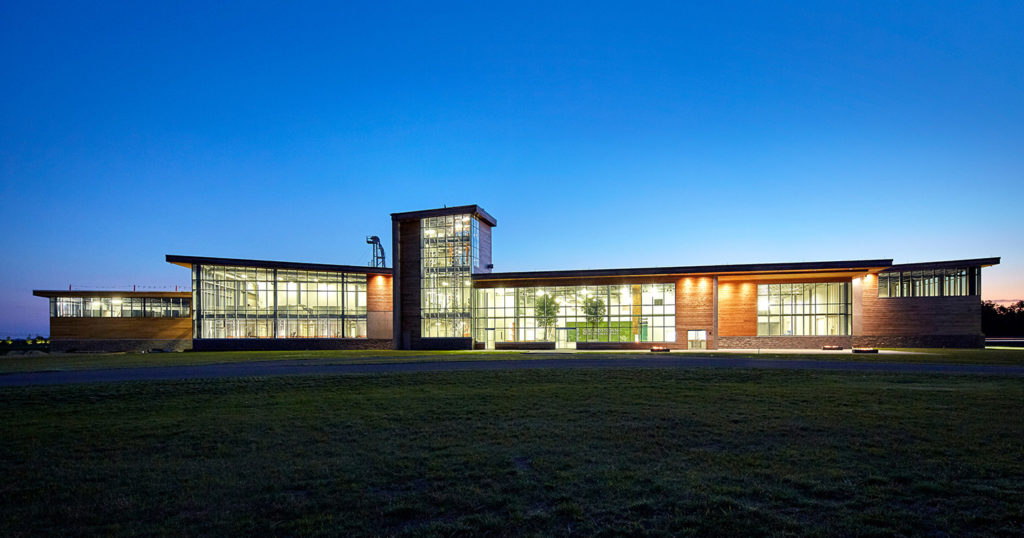 Read More | Posted In: Case Studies, News
Food Engineering Finds Value in ECS Content on Lethality
In a recent Food Engineering article about complying with FSMA for pet food manufacturing, the following content from ECS was included:
Sidebar: Lethality processing revisited and improved
Following standard cooking procedures is critical in a lethality process. Procedures need to be enforced, and data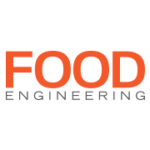 captured can confirm that the specified length of time and temperature have been met in the cooking process. However, this method can be improved. Cooking, or thermally processing, typically involves heating the product to a pre-determined temperature and holding the temperature for a minimum length of time. But, how variable is this process? The temperature varies with different equipment and can affect the desired result. The choice of "starting time" is another variable, which may be taken to be: when the desired temperature is reached—or is measured from when heating begins. Hence, there is a significant variation in the measured temperature-time profiles required to destroy the pathogens. For example, there is a dramatic decrease in the time required to destroy both salmonella and Listeria in ham, beef and turkey at temperatures above 131°F compared to temperatures below 131°F.The mathematical integration of temperature-time profiles is a measure of the extent of heat exposure of the product. This offers a practical approach to determine the lethality factor for a product. Early efforts to use this approach were limited by the inability of programs such as Excel to carry out the integration.Today's processors, who incorporate automated processes into control systems, have underutilized functionality that can easily be used to integrate the data collected as temperature-time profiles. The incorporation of a "lethality equipment module," which uses existing controller instructions to complete the integration of the temperature-time profiles, provides a reliable indicator of the amount of heat exposure of the product.There are several benefits to adopting a lethality module, particularly since improved product quality and quantity is realized, together with the overall reduction in production costs. Other benefits include:
Reduction of cooking time
Repeatability of cooking exposure
Energy conservation
The elimination of potential human error since no manual data collection is required
The automated system can proceed without operator intervention once the required lethality exposure has been met.
—John Parraga, ECS Solutions