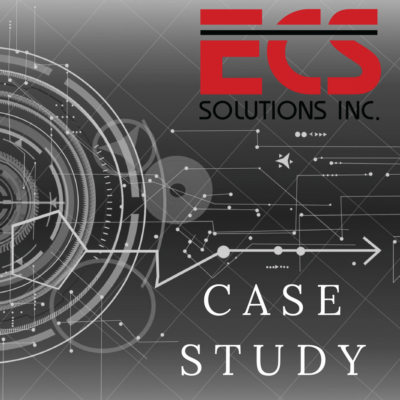 Case Study: Process Lines to WIP Bins
The plant of a large, packaged food manufacturer contains multiple processing lines and a series of transfer lines to move the finished products into storage bins.  Presently there are six process lines in operation but only four transfer lines, which limits the transfer from processing to storage.  For example, if all four processing lines are running different products, it is impossible with the existing shared-transfer arrangement to simultaneously transfer all the products to the storage bins.  The addition of two new transfer lines would establish one transfer line per process line, increasing flexibility in routing and ultimately increasing production capacity.
ECS undertook the project to install two new transfer lines, this project being carried out in three phases.  Phase 1 added a transfer line dedicated to Process Line 5, Phase 2 added a transfer line dedicated to Process Line 6, and Phase 3 removed the shared functionality of the existing Process Lines and Transfer Lines 1-5.  The installation of the new transfer lines included adding new conveyors, elevators, sifters, weigh scales, and slide gates for routing.
Read More | Posted In: Case Studies, Food Industry