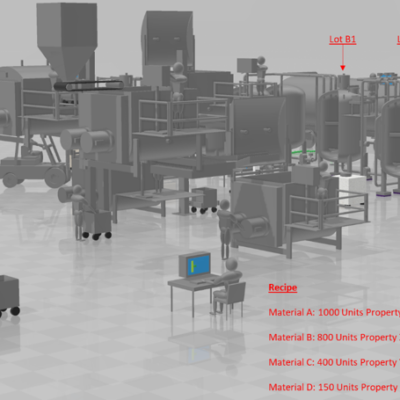 Dosing Materials Based On Their Properties
Improving Product Quality
Often the quantities of materials required to manufacture a product are specified by weight or by volume. Recipes and procedures are created to specify the activities that need to be performed and the number of materials required.
The Setpoints for these quantities are set in the recipes based on the materials that are being used, if the material properties change significantly then these recipe quantities need to be updated once the new materials enter the production stream. This often requires tracking the material consumptions and updating the recipes at the appropriate time. i.e. late at night on Saturday once the new material is introduced to the production environment.
These new formula quantities are calculated after a lab analysis is performed of each Lot sample. The timing to introduce these new recipe parameter values can be critical to the Quality and the Cost of the product.
Read More | Posted In: Bakery Industry, Batch Boosters, Beverage Industry, Chemical Industry, Distilleries, Food Industry, Life Science Industry, White Papers